Factory tour with MTB-News…
Handbuilding frames in the UK makes Orange Bikes unique and every year a gaggle of journalists come to see how we manage it and what makes us tick. Shortly after the Fort William World Cup, Jens and Tobias came over from IBC to take a look around. Sprechen sie Deutsch? Nicht gut genug, leider...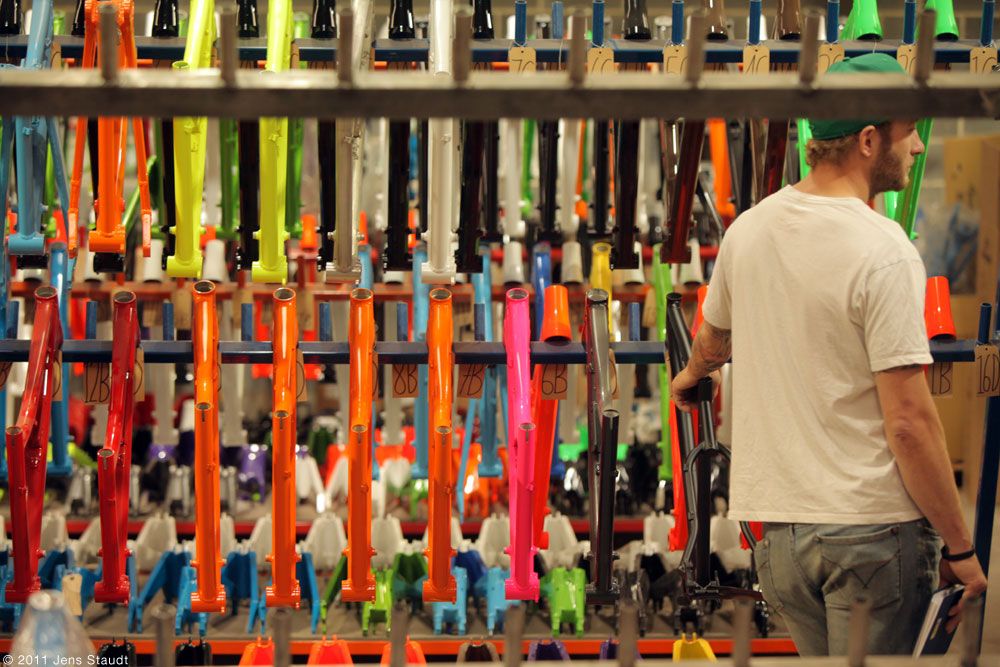 Racking up the shots, Jens Staudt caught some great images...
The guys were eager to see both the assembly and fabrication facility, Jens was particularly keen to get a good selection of shots not seen before. Take a look at his albumn for some of the great captures.

Words and pictures not enough? Take a look at their video of the production facility:
Take a read of the full article here:
Massive thanks to Jens, Tobias and Martin at mtb-news.de and see you next year...